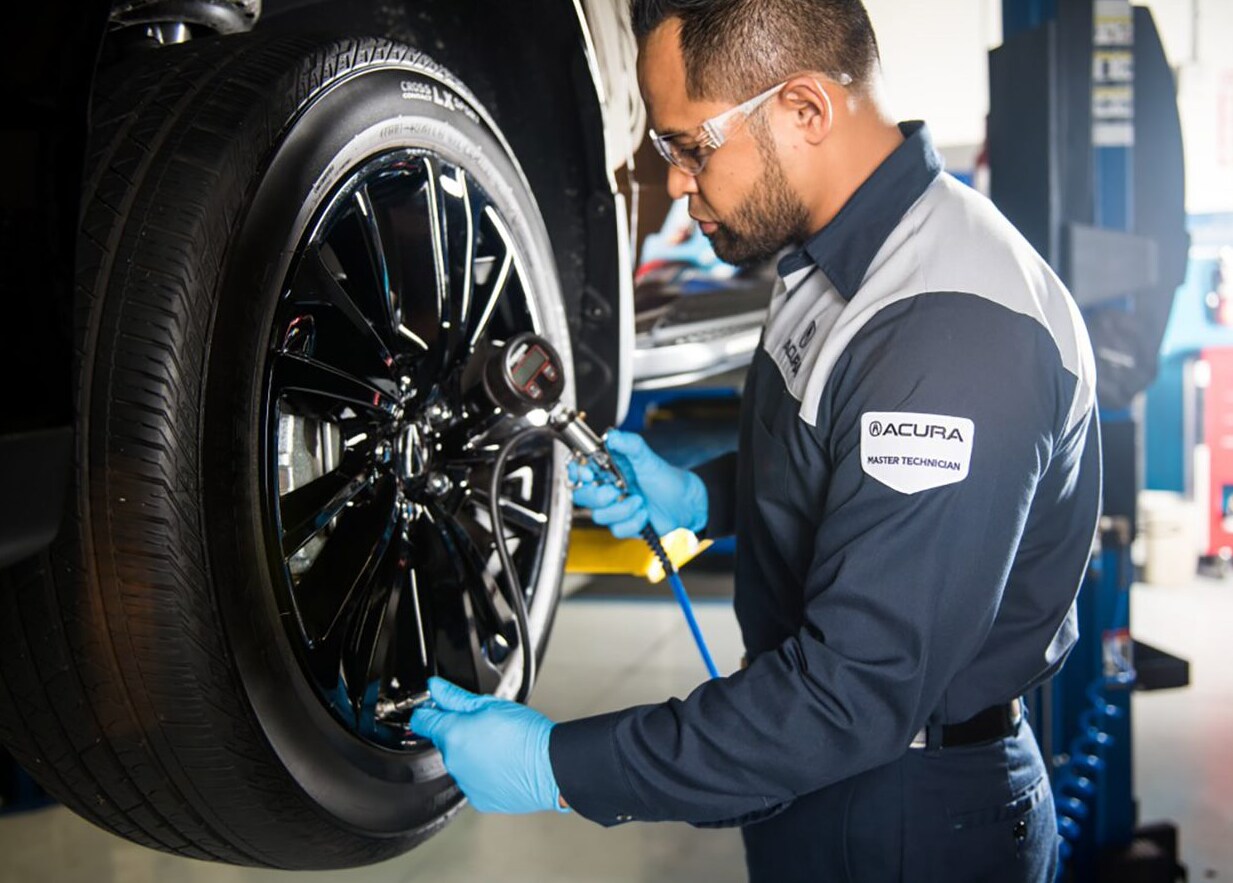 The fall and winter seasons can be tough on your vehicle. Fortunately, Hall Acura Virginia Beach offers all the services that your luxury car needs to get ready for the cooler months of the year. It's time to check into our Hall Acura service center!
Top Service Tasks for Fall and Winter
Battery Service: Without a working battery, your car cannot start. The summer heat and winter cold can be tough on this crucial component, which is why now is a good time to make sure it's free of corrosion and that it can still hold a charge.
Oil Change: The start of the new season might be the perfect time for an oil change. Fresh oil keeps your engine running smoothly and helps you avoid expensive issues down the line.
Tire Service: We can take care of tire rotations, tire balancing, air pressure adjustments, and wheel alignments at our service center. All these services help your tires wear down evenly so that they continue to offer the traction you need, especially in winter driving conditions.
Wiper Replacement: The fall and winter seasons can mean more inclement weather, so you might need to rely on your windshield wipers more. If your wiper blades are old and they're leaving behind streaks, we'll get you new ones.
Fluid Refills: Coolant, transmission fluid, and any other fluids your car needs are available at our service center. We'll top off anything that needs a refill.
Headlight Maintenance: We can clean your headlights and replace the bulbs if they have burned out. It's getting darker earlier, so making sure that these Acura parts are in top shape is a necessity.
Schedule Your Acura Service Appointment!
Whatever your seasonal service needs may be, the mechanics at our Acura dealership near Norfolk, VA can help. We look forward to seeing you!