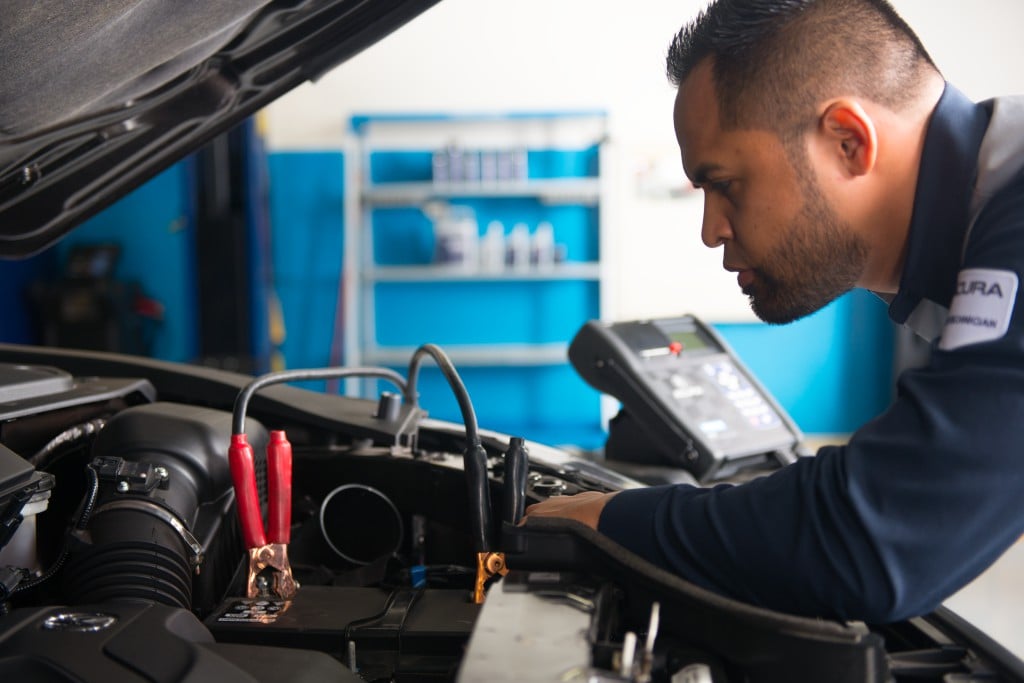 The key to keeping your Acura RDX or Acura MDX running like new is to ensure it receives routine maintenance and necessary repair. Genuine parts are built to last, but after many miles, certain components will need to be replaced, such as the battery. The certified technicians in our Acura service department at Hall Acura Virginia Beach are here to help with battery maintenance, repair, and replacement.
Car Batteries
There are numerous parts working together under the hood of your Acura MDX, and the battery is one of the most important. The battery converts a chemical reaction into an electrical reaction, providing a jolt of electricity to get your engine started. From there, a constant current is running through your car to keep everything moving. Due to the importance of this particular component, it is vital that you maintain and replace your battery when the time comes.
On average, the battery of your Acura MDX will need to be replaced about every three to five years. If you're having trouble starting your engine, are experiencing backfire, or your headlights/interior lights are dim, it may be time to visit our Virginia Acura service team.
Causes of Wear
There are a number of factors that may increase or decrease the timing in which you'll need to replace your battery. If you live in an area that experiences extreme weather conditions, such as high and freezing temperatures, you may find that your battery requires replacement more frequently. Leaving on your dome light or other lights within your vehicle is detrimental to your battery, which is why it's important to shut everything off upon exit. Frequent short trips also contribute to a shortened battery life, as the device doesn't get the opportunity to fully charge.
Hall Acura Virginia Beach
Schedule an appointment to have your battery serviced at Hall Acura Virginia Beach today. We look forward to your visit!