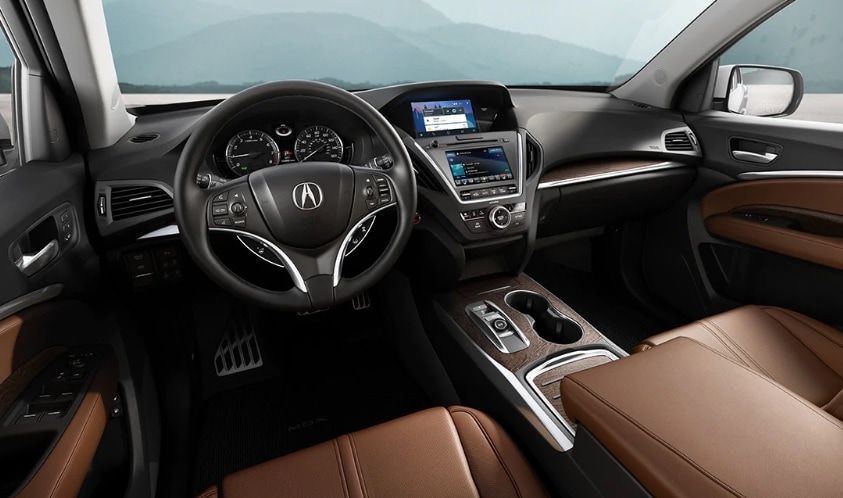 ?
Head over to Hall Acura to find the ideal SUV to transport your family in luxury. Our lineup of new Acura cars here at our Acura dealership near Chesapeake is home to a wide range of Acura vehicles for different driving needs, including the 2020 Acura MDX. Head over to our dealership today to find out just what makes this three-row SUV stand out from competing models, such as the 2020 Mazda CX-9.
Power
The 2020 Acura MDX offers a sophisticated cabin for up to seven passengers, creating the perfect place to relax for long journeys. In order to get this family SUV confidently moving, you'll need a substantial amount of power. The 2020 Acura MDX features a 3.5-liter V6 engine that produces a potent 290 horsepower. The 2020 Mazda CX-9 is another spacious three-row SUV, but you may find yourself struggling to get up to speed due to the fact that it only offers 227 horsepower as standard.
Safety Technology
When you're on the road, it helps to have extra peace of mind, which is why the 2020 Acura MDX comes standard with advanced safety features like adaptive cruise control. This clever feature automatically keeps you at a safe distance from traffic ahead even as speeds change. While you can get this feature in the 2020 Mazda CX-9 as well, you'll have to add it as an option.
Cargo Space
One of the main reasons to purchase an SUV in the first place is for cargo volume, and you'll find no shortage of space in the 2020 Acura MDX. It offers a total cargo capacity of 90.9 cubic feet. This handily beats the 2019 Mazda CX-9, which features just 71.2 cubic feet of cargo space in the same configuration.

Hall Acura in Virginia Beach, VA
In more ways than one, it's clear to see the advantages the 2020 Acura MDX has over one of its toughest competitors, the 2020 Mazda CX-9. Visit our Acura dealership serving Chesapeake, VA today to learn more about the incredible vehicles we have to offer!