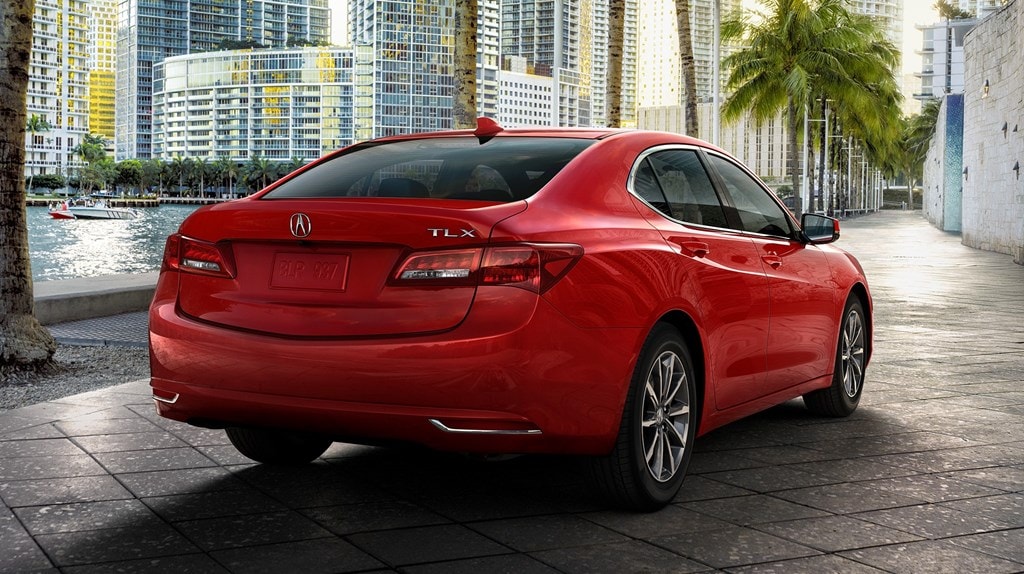 Are you interested in the 2020 Acura TLX, but have come across similar models that seem to offer the same amenities and capabilities? Let us be of assistance here at Hall Acura Virginia Beach. Today, we're pitting the new Acura TLX against the 2020 Lexus ES, one of its toughest competitors.
The 2020 Acura TLX offer drivers an AWD option and comes standard with a blind-spot sensor. The Lexus ES is not available in AWD and only offers a blind-spot sensor as an optional safety feature. Another unique safety feature that the 2019 Acura TLX has is a standard tire mobility kit. Unfortunately, this feature is not available for the Lexus ES. While these two models fair similarly on trunk space, the Acura TLX has extra storage space in the form of bins and boxes throughout the vehicle.
If fuel tank capacity is something you're concerned about, the Acura TLX is the superior option. It's 17.2 gallon fuel tank is much larger than the Lexus ES's 15.9 gallon fuel tank.
When it comes to special features, the 2020 Acura TLX has the 2019 Lexus ES beat. The new Acura TLX comes with an infotainment system, seven-speaker sound system, sunroof, and leather seats. This model additionally has both Android Auto™ and Apple CarPlay™ systems, which the new Lexus ES doesn't have. The 2020 Lexus ES has some of these technological features, but they are ill-equipped and lack user friendliness. For full details and specifics on the 2019 Acura TLX, you can visit Car and Driver.
If you would like to purchase the 2020 Acura TLX, visit Hall Acura Virginia Beach today. We have experienced sales and financing teams ready to help you buy the car of your dreams.