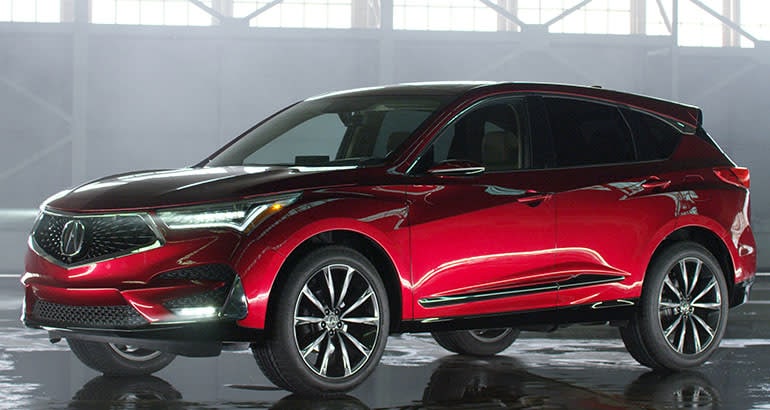 Acura doesn't offer as many SUVs as its competitors, choosing instead to niche down and get every detail just right. That's good news if you own one, but if you're new to the brand, it can make your choice harder. If you're visiting Hall Acura Virginia Beach and trying to decide between the 2019 Acura RDX and the 2019 Acura MDX, we can help narrow your options.
2019 Acura RDX
The
2019 Acura RDX
is completely redesigned with a new platform and new Acura Precision design language. The engine loses four cylinders and a few horsepower, but gains torque (and flattens the torque curve), so there's no drop in performance. Like the Acura RDX, all trims feature standard AcuraWatch™ safety features. Unlike its big brother, it also gets the
AcuraLink
® infotainment system with a new Acura True Touchpad (Apple CarPlay™ is supported, and Android Auto™ will be soon).
2019 Acura MDX
Both the Acura RDX and the

2019 Acura MDX

offer FWD standard, SH-AWD and a new A-Spec trim optional. The Acura MDX keeps last year's engine choices but updates the trim features and transmission. Although this SUV is a bit bigger (it seats seven in three rows) and offers more cargo space, you won't feel the added mass. What's more, once you're sitting inside, you'll see and feel the familial resemblance.
Josh Max of Forbes tested and compared both SUVs, and sums them up as follows: "There is no 'winner' in this case; the [Acura] RDX is totally redone and is worth a tire-kick and a drive for all the reasons listed above. The [Acura] MDX can haul a mob and looks great doing it."
If you're buying based on size, cargo space, or the number of passengers you can carry, you've got an easy choice. If you're still undecided, visit Hall Acura Virginia Beach at 3200 Virginia Beach Blvd. We'll help you choose, and we're confident you'll love your new Acura SUV either way.