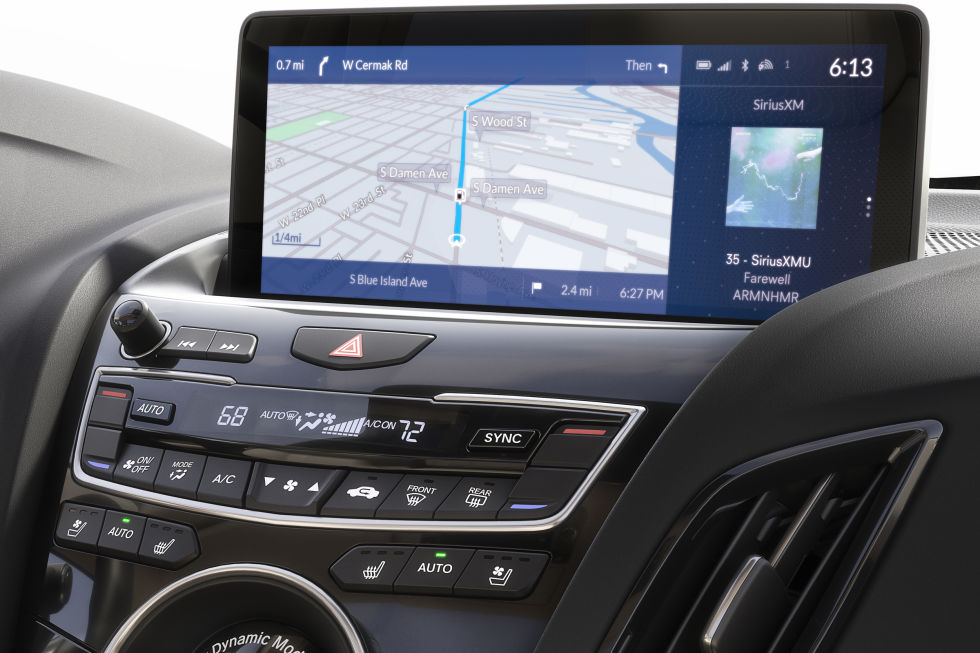 With car companies releasing so many new products these days, it's easy to miss some exciting developments. The lead up to the Geneva International Motor Show took attention away from a new innovation coming to Acura cars. A recent article in Digital Trends previews Acura True Touchpad, coming to the 2019 Acura RDX that's due soon at Hall Acura Virginia Beach.
Acura True Touchpad sets out to solve a common problem with infotainment systems: we love them because of the easy access they give us to apps and information, but we don't like the distraction that too often comes with them.
There've been many attempts to solve this problem, each of which introduced issues of their own. Voice inputs, gesture controls, buttons, wheel-based inputs, and smartphone mirroring have given drivers many new ways to interface with infotainment systems, but each still takes eyes off the road often as not.
New Acura cars feature the AcuraLink® infotainment system, which is more intuitive than most but still requires the driver to eyeball the screen to make changes. Acura True Touchpad will still be using the line-of-sight display found in other new Acura models, but the inputs will be different. The touchpad is similar to what you'll find on your laptop, with the difference being that its surface is mapped to corresponding areas on the display. It's customizable, and once you've gotten past the initial learning curve, it's also much less distracting.
We've long been impressed by the safety features found in AcuraWatch™. We're even more eager when it comes to developments that keep you from needing those active safety features in the first place. If Acura True Touchpad delivers on its promise to limit distracted driving, it'll be a welcome development indeed.
We invite you to find out more, and to sample the great technology waiting in new models like the Acura RDX, by visiting Hall Acura Virginia Beach at 3200 Virginia Beach Blvd.