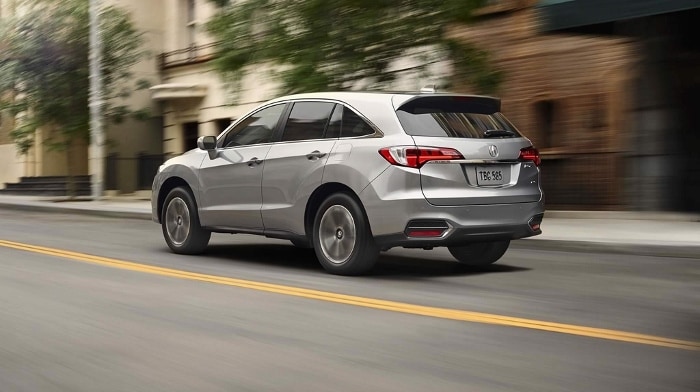 Since we seem to have skipped spring this year and gone straight to summer, our sense of time is a bit off. It doesn't help when the calendar says 2018 and you're taking delivery on 2019 Acura models with their 2018 siblings still sitting nearby. Now that its replacement is in stock, is it still worth trying the 2018 Acura RDX? We think so.
Let's start with first impressions. The 2018 Acura RDX is an older generation than the all-new 2019 Acura RDX. The newer model receives updated styling over its older sibling, but it's a gentle update. The Acura brand has always been about building good vehicles for grown folks, so neither year has the cringe-inducing looks of some competitors.
The powertrain stats may seem confusing at first glance. The outgoing model sports a 279 horsepower V6 engine, while the incoming model drops two cylinders and a few horses. On the other hand, it also has more torque. What results is a half-second quicker 0-60 time, which isn't something the average driver is likely to notice.
Technology is a similar picture, since the 2019 Acura RDX has an infotainment interface that's so new, one of its vendors (Android Auto) hasn't caught up yet. The older infotainment system in the older SUV supports both Android Auto™ and Apple CarPlay™.
Our verdict? Yes, the clock is ticking on the 2018 Acura RDX. But this isn't a fairytale. When the clock strikes — or a new model arrives — its predecessor doesn't turn into a pumpkin and a handful of mice (thankfully). There's a lot to recommend the Acura RDX, whichever year you buy. So visit Hall Acura Virginia Beach at 3200 Virginia Beach Blvd., take a closer look at both models, and make an educated choice.