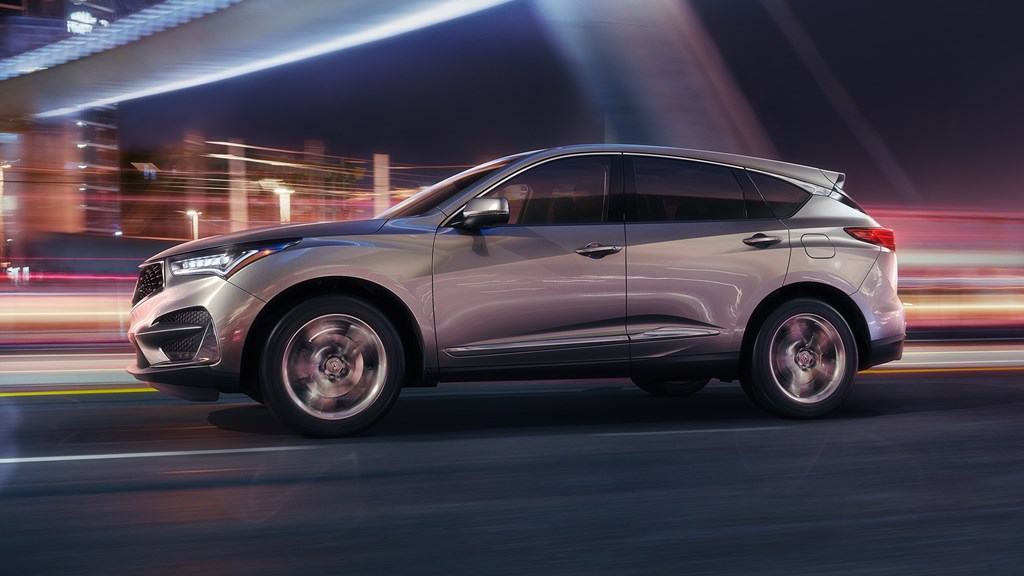 A recent write-up on the Acura RDX caught our eye here at Hall Acura Virginia Beach. The fickle folks at Jalopnik called the 2019 model "grown up and ready to sell like crazy." Where'd that come from, we wondered?
When we stopped to think about it, though, it made sense. Acura dealerships and long-time fans of new Acura SUVs have always appreciated the dependability and luxury of the Acura RDX. With the 2019 Acura RDX, the compact Acura SUV gets a new sense of style and a sense of maturity. It's new from the ground up, and is far and away the best version of this model we've seen yet.
The new exterior is mirrored in the more stylish interior. The dimensions are bigger throughout for more space. More than space and style, however, it's the drive you'll really appreciate: torque-vectoring Super-Handling All-Wheel Drive (SH-AWD) is available throughout the lineup (and standard on the new A-Spec trim). It's powered by an engine with a few less horsepower but far more torque — especially at lower RPM — and backed by a smooth ten-speed transmission and improved suspension.
For your driving pleasure, there are a number of luxury and technology features on offer. While there are more than we have room for here, the obvious star of the show is the brand-new True Touchpad interface. It's far more intuitive and easier to operate than many other companies' infotainment systems, and comes with Apple CarPlay® support; though, Google hasn't yet ironed out touchscreen support for True Touchpad and AcuraLink™, so that will be added later via a firmware update.
We hope you'll love this new Acura SUV as much as we do. The best way to experience — and appreciate — the 2019 Acura RDX is with a test drive, and so visit Hall Acura Virginia Beach at 3200 Virginia Beach Blvd., to do just that.