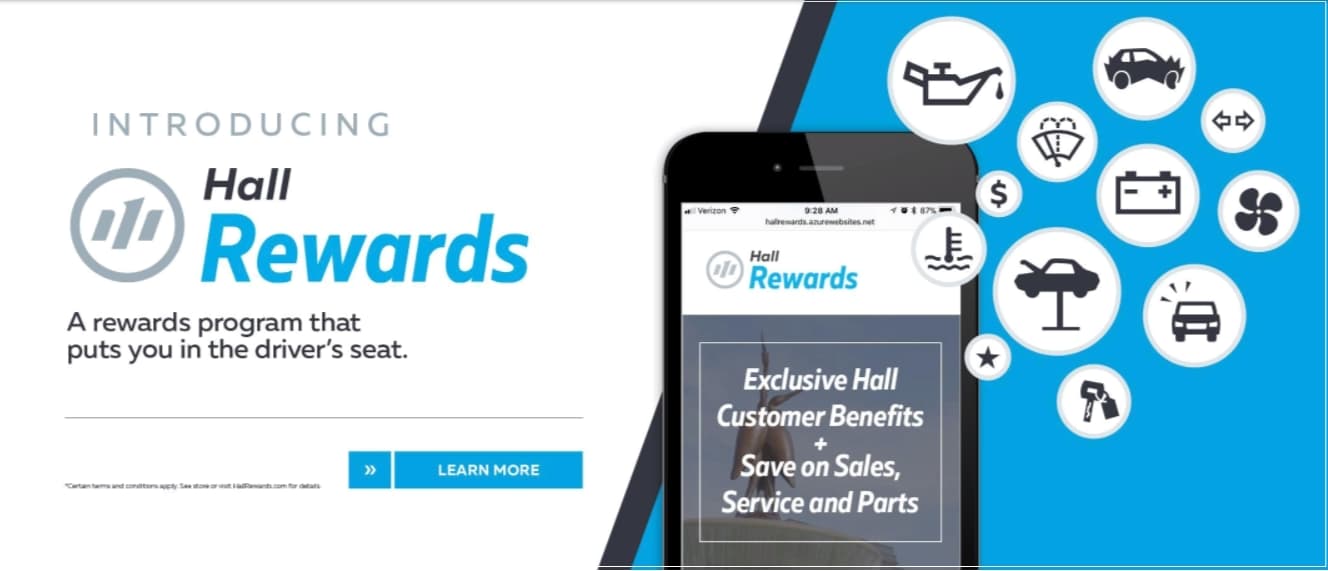 Membership has its privileges. For Hall Acura Virginia Beach, being part of the Hall | MileOne Autogroup lets us give our Norfolk and Chesapeake, VA customers some great incentives. For those customers, it means the new Hall | MileOne Autogroup Rewards Program, which has some great rewards of its own.
Let's run down the details of the program.
Earning rewards points is easy. Your first purchase gives you 1,000 points. Subsequent auto body purchases get you one point per dollar spent, while Acura service and parts purchases earn five points per dollar. New and pre-owned vehicle purchases earn 10,000 points, and you'll get 500 points every time you use your MileOne credit card.
It's just as easy to redeem your points. While there are some things you can't use them towards (your Acura dealer will give you details), each one hundred points earn you one dollar in savings. You have five years to redeem your points, and during that time you can use them toward anything from an oil change to a new Acura SUV.
There are other benefits that come with program membership. You get lifetime state inspections in Virginia and North Carolina, a 7-day/500-mile vehicle exchange, pre-trip inspections, a $500 trade-in credit, complimentary shuttle service, exclusive sales events, and a vehicle health report with each service visit.
Signing up is also simple. After your first purchase at any Hall | MileOne Autogroup dealership, you'll get an email with signup instructions. Sign into your account for transaction history and points balance, and don't forget to use the points and the program to take advantage of all the benefits offered.
If you still have questions, click hallrewards.com or visit Hall Acura Virginia Beach at 3200 Virginia Beach Blvd for additional details.