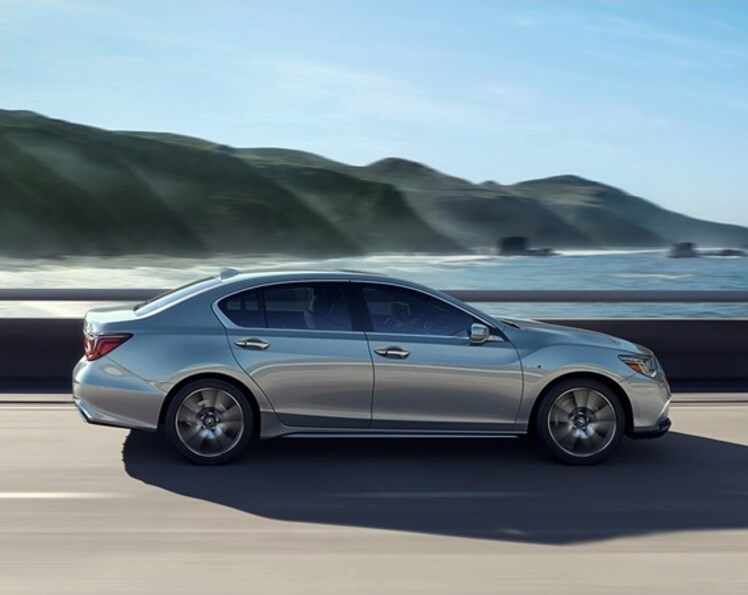 There are auto shows, and then there's the Pebble Beach Concours d'Elegance. Rather than a glimpse of the future, replete with concept cars and new tech, the Concours d'Elegance is a unique chance to celebrate the classics from bygone eras. This year, Acura will debut a classic in the making: the 2018 Acura RLX, which makes its first public appearance before it arrives at Hall Acura Virginia Beach and other Acura dealerships nationwide.
The appearance of the flagship Acura sedan in such rarified company probably sounds like a counterintuitive move. However, it makes a certain kind of sense. It amounts to an announcement that this car's styling will, in time, be as loved and respected as long-departed models from Packard and Cord. Does it clear the bar?
The short answer: yes. The somewhat longer answer? The Acura RLX is redesigned for the coming model year, and is the fastest and best-handling sedan the company has ever built. The car takes some cues from other new Acura models. Its new design was previewed earlier on the 2018 Acura TLX, while the Acura RLX Sport Hybrid borrows technology from the fearsome Acura NSX.
The petrol powered Acura RLX feeds its 310 horsepower through a new ten-speed automatic transmission. For its part, the Acura RLX Sport Hybrid wrings 377 horsepower from a gas engine/three electric motor setup we've seen before in the Acura MDX.
Detailed specifications, features, and other details will be available in the coming days and weeks. We will have plenty more to say about this great new Acura car before long. In the meantime, get more information about reserving yours at Hall Acura Virginia Beach at 3200 Virginia Beach Blvd today.